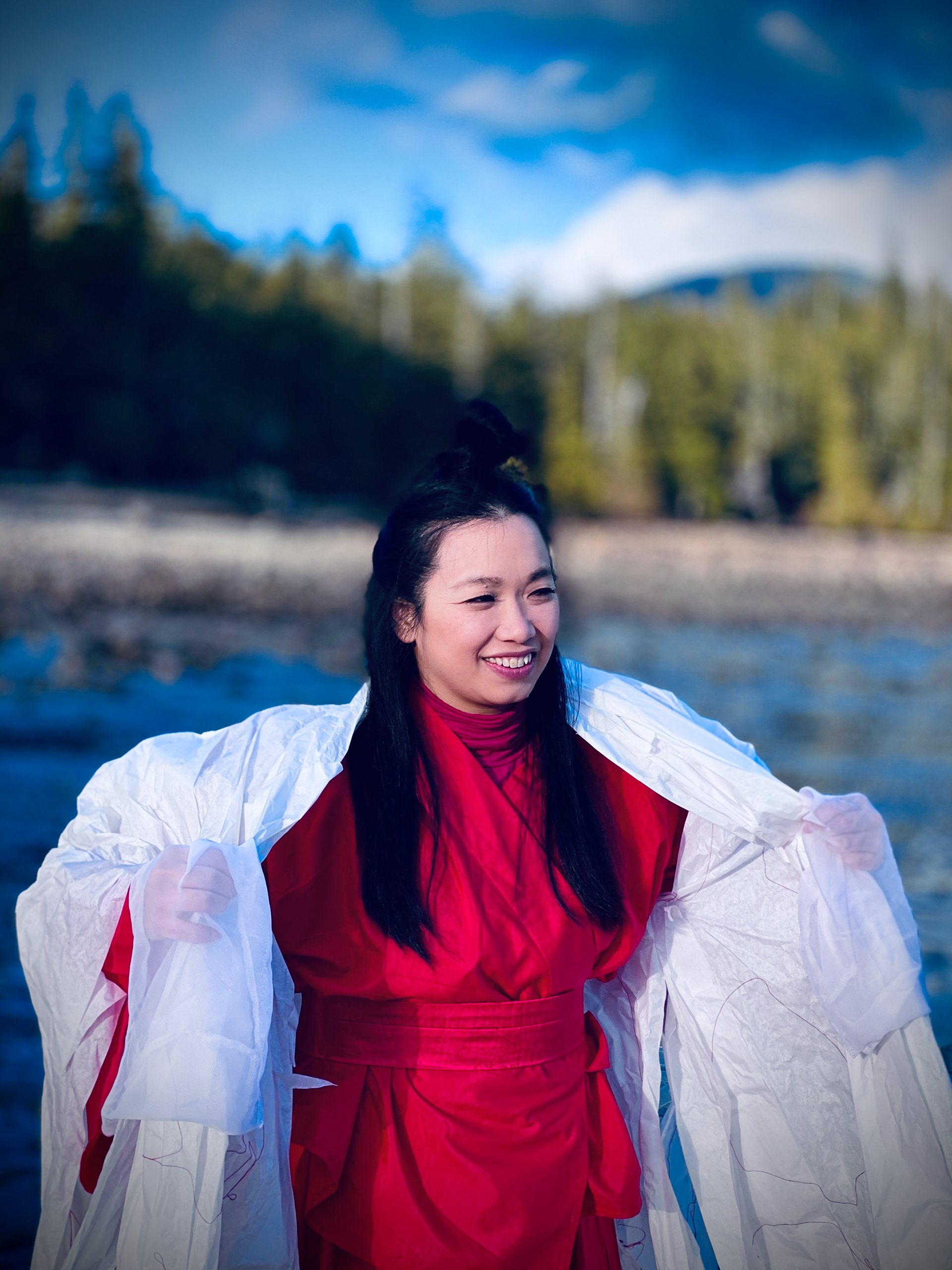 Giselle Liu received a Bachelor of Arts in Dance from the University of Calgary in Alberta, Canada.  She is currently an MFA (Interdisciplinary Arts) candidate at Simon Fraser University. 
As an interdisciplinary movement artist and choreographer, Giselle's practice comprises of a vast range of experiences that expand from community-based projects to commercial and contemporary works.   In 2014, she co-created an immersive live performance, 'In Your Shoes', with Flora Hon. Liu was a dancer for the Dance On Series 'Puzzle' by Flora Hon and Kelvin Lam touring in Guangzhou and Beijing in 2016.  Liu was also co-choreographer and personal movement coach for canto pop singer and actress, Fiona Sit working on production 'A Fiona Sit Music Experience, Picnic Series #01' and music video 'Don't let it go'.  She also choreographed for 2017's Miss Hong Kong, second runner-up Miss Chinese International 2018, Juliette Louie.
She has worked closely as a freelance choreographer with the Hong Kong Youth Arts Foundation under the direction of Lindsey McAlister, choreographing for Standard Chartered Arts in the Park from 2013-2018.  Liu co-choreographed for HKYAF musicals 'A Chorus Line', 'Oliver' and 'Blood Brothers' and  she was the principal choreographer for 'Fame'. She was artistic director of mass dance, 'City Dancing,' and co-choreographed for "an original creation and collaboration between HKYAF and Cirque du Soleil composer duo Violaine Corradi and Rose Winebrenner", 'Melodia', that debuted in April 2017. In 2018, Giselle collaborated as a mentor and choreographer with Paul 'Steady' Steadman for the G37 artist development program in Birmingham UK under Punch Records.  She also collaborated with designer Marsha Roddy on a workshop series presented in Hong Kong and London with additional performances in Hong Kong.  
Currently, she is working on projects with Method Dance Society (artistic director, Shelby Richardson, Corps Bara (artistic director, Deanna Witters) and collaborative duo Sammy Chien and Caroline MacCaull.  Her aesthetic is enhanced by a distinct language of movement and perception of embodied seeing.  Her practice is to explore the interconnected relationship between the visible and the visibly hidden.